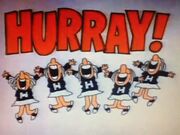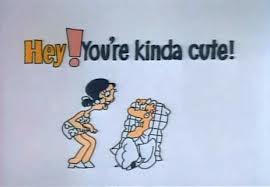 This is a
Grammar Rock
song that teaches interjections.
Interjections
Edit
Grammar Rock
Edit
This song teaches about interjections through three stories: an ill child reacting to a shot of medication, a woman rejecting a suitor's advances, and a group of irate fans shouting non-obscene words in response to an interception at a football game. Animals that appear in this episode Frog Snake
Reginald, the boy at the beginning, was voiced by Tom Yohe, Jr., as shown in a commentary and also the girl at the end was voiced by Lauren Yohe Tom Yohe's daughter
Schoolhouse Rock: Math Rock (Reginald's constellation cameo appearance)
Edit
Reginald makes a cameo appearance as a constellation.
Ad blocker interference detected!
Wikia is a free-to-use site that makes money from advertising. We have a modified experience for viewers using ad blockers

Wikia is not accessible if you've made further modifications. Remove the custom ad blocker rule(s) and the page will load as expected.