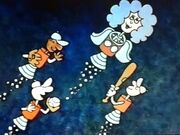 This song is a part of
Science Rock!
Science Rock
Edit
This song teaches about our solar system, as explored by the titular character, an extraterrestrial character with a rocket tail, wings and a humanoid head who explores the solar system, meant to represent a comet. Animals that appeared in this episode Elephant Dog Horse
Schoolhouse Rock: Math Rock (Constellation cameo appearance)
Edit
Interplanet Janet appears as a constellation.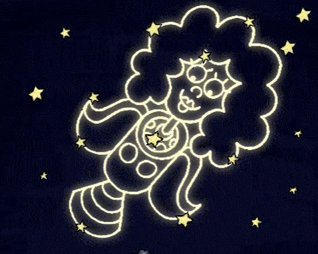 Schoolhouse Rock! Rocks Cover
Edit
It is on track 12 of Schoolhouse Rock! Rocks. It is sung by Man or Astroman, and is one side of a single, shared with Pavement's cover of "No More King." It is made to include spacy sound effects and astronaut chattering at point.