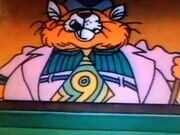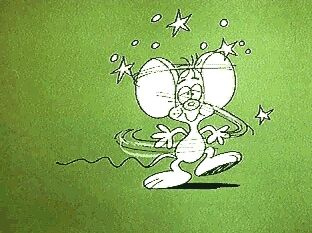 This song is from Multiplication Rock!, and goes over multiplying by nine. It features a big orange cat who is playing pool with a white mouse as the ball. The music and lyrics are both by Bob Dorough. The singing is performed by Grady Tate. The original airdate was March 2, 1973.
It teaches about the multiplication of 9 during a cat-and-mouse version of billiards featuring a large anthropomorphic feline pool hustler (possibly inspired by Minnesota Fats). Despite the blatant tobacco-smoking reference in which "Number Nine" puffs a cigar, the song never received any censorship or removal from rerun rotation and continued to air, with no known complaints, well after the depiction of smoking in children's television was banned.
This is the only "Schoolhouse Rock!" song to be a villain song.