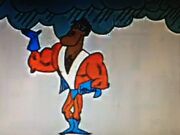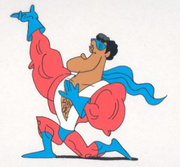 Verb: That's What's HappeningEdit
Grammar RockEdit
A song of the same topic was proposed by Dave Frishberg, but denied. The song, a parody of Shaft and other films and songs, features a young boy who learns about about verbs from a movie starring his favorite superhero, Verb.
Animals and People Who Appeared in this episode Edit
Elephant
Snake
Dolphin
Alligator
Horse
Cat
Rhinoceros
Lion
Moose
Rabbit
Goat
Ad blocker interference detected!
Wikia is a free-to-use site that makes money from advertising. We have a modified experience for viewers using ad blockers

Wikia is not accessible if you've made further modifications. Remove the custom ad blocker rule(s) and the page will load as expected.