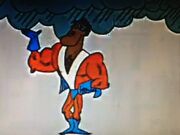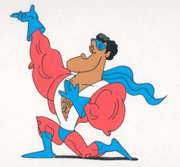 Verb: That's What's HappeningEdit
Grammar RockEdit
A song of the same topic was proposed by Dave Frishberg, but denied. The song, a parody of Shaft and other films and songs, features a young boy who learns about about verbs from a movie starring his favorite superhero, Verb.
Schoolhouse Rock! Rocks Cover
Edit
Moby performed a cover of this song, including playing all of the instruments used. It is on track 11 of the album.